Digital Marketing for Growth Minded Businesses.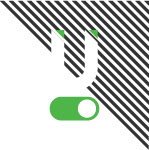 We are Hanover, PA's best Digital Marketing Agency.
Growing your business starts with an introductory call facilitated by our skilled marketing services team. Schedule your complimentary assessment today and learn why so many business trust Unique Pro Media.
Unique Pro Media offers premium quality, full-service digital marketing solutions for businesses who want to launch, grow or scale. We help you identify and attract your ideal clients for distinguished results! All of our solutions are tailored to fit the exact needs and goals of your business.
Our Premium Digital Marketing Services.
Level Up With Lead Generation
Unique Pro Media's expert lead generation services quickly help businesses achieve and exceed their revenue goals. Our team is skilled in multi-platform lead generation strategies that deliver quality flow and predictable gains. If you're in a position to grow or scale, schedule a complimentary strategy session with our lead generation experts to learn how we can transform your inbound inquires.
Our Customers. Their Results.
We at Griffith Plumbing Services have been very pleased with Jordan at Unique Pro Media. We have been more than impressed with the website his team built for us. His lead generation has been over the top, we have seen an increase in calls due to his attentiveness.
Jordan is thoughtful in his approach, detailed in his reasoning and holds himself accountable to the goals and metrics that we've laid out. He follows up and is constantly strategizing to ensure our company receives a ROI in line and even beyond our targets. Highly recommend working with Jordan and UPM.
Jordan is such a pleasure to work with! We have been leveraging his expertise for almost 2 years and we are thrilled with how he is making our business grow. He has great ideas and follows through immediately with everything he suggests. We have learned so much from him about how to market our business to be successful.
Secure an Exclusive Partnership With Unique Pro Media!