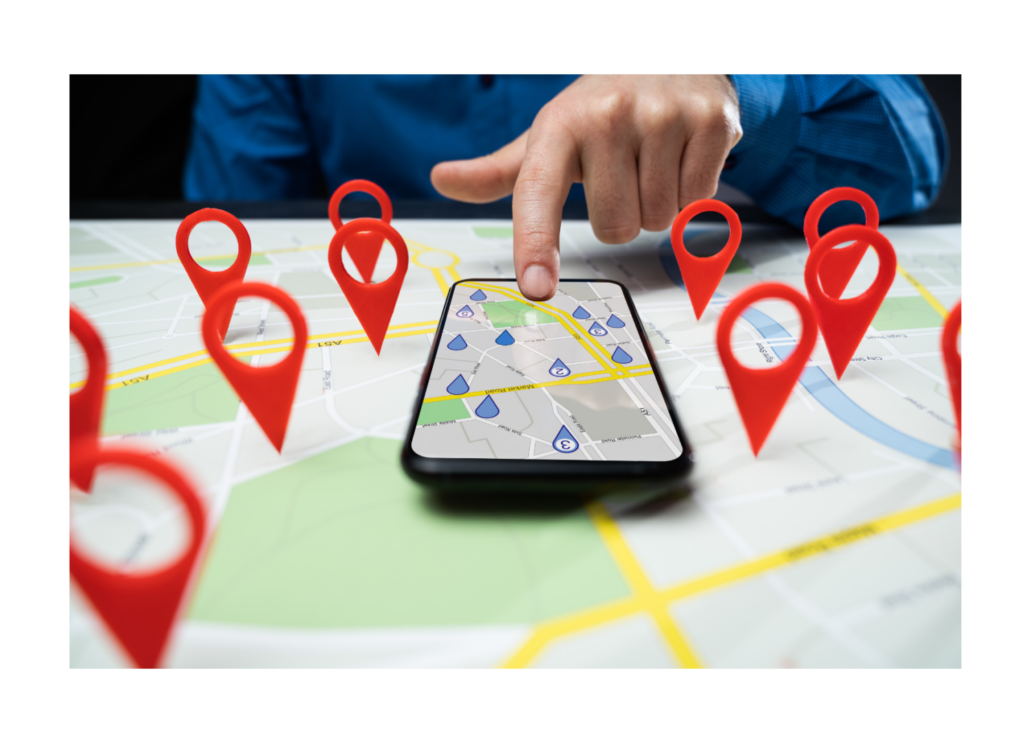 The best place to hide a dead body is on page 2 of Google. The brutal truth is that if your business isn't showing up on the first search engine results page (SERP) it will be very difficult to acquire new customers. Thus the need for a Google My Business profile.
Given Google's dominance of the search market (in April 2021, Google accounted for over 92 percent of the global search engine market share), it's clear that search engine optimization should be at the forefront of your digital marketing strategy. Interestingly, 46 percent of all Google searches are regarding local information (Source: Oberlo). Consumers want to find local businesses quickly and easily.
It's especially critical for local businesses that are competing with big commerce to have an SEO plan. Listings on Google My Business are one of the best ways to be found in local search. Local citations and review management are also tactics that will increase your business's Local SEO.
Therefore, to be found in a general local search for 'roofers (insert city name)', or 'roofers near me' it's critical to be on the first SERP.
What is Google My Business?
Google My Business is a listing that displays business information. This free tool from Google helps customers find and contact local businesses. With a Google My Business account, your business can connect with its customers, post updates to your Business Profile, and discover how your customers are interacting with you on Google.
Interestingly, although small businesses are competing with big-box stores to rank on Google, they can hold their own in local search by executing a local SEO plan. This is because of the community support that they can leverage to power their backlinks. Building backlinks is another excellent way to build authority with Google, resulting in higher ranking. You can lean on the business community to mention your store in a blog or on social media.
How to create a Google My Business account
Be sure to fill out as much information as possible when creating your Google My Business listing. Google ranks these profiles based on the quality of their information and favors listings with more information. By keeping the information updated you can rest assured that Google is feeding the correct information to Google Maps and the local 3 pack. This pack displays three high-performing GMB listings when conducting a local search.
A business profile alone won't help in SERP ranking. As a completely separate step, you will need to create a GMB account from which you manage the profile or listing. Now you're ready to optimize for ranking purposes. For additional answers to Google My Business questions, book a call with a specialist today.
Steps to get set up:
1. Check if someone has already created a listing for your business
If a listing exists you can claim and verify it by following the prompted steps
2. Create a Google Business Profile
Fill out the form fields with applicable information. This ranges from name to address, phone number, website, categories, hours etc.
Add photos
Write a short business description in the description field
3. Create a GMB account
This is the dashboard from which you can own, manage, or edit a Google My Business listing or 'Business Profile'
You will need a standard Google Account to be able to sign up for this
4. Claim and verify the Business Profile
Search the business using the link from the first step and follow the prompts
Once you have ownership no one else can alter the listing
If you have a third party managing your clients' accounts they can be added as a manager without removing ownership from you
5. Request reviews from customers
 Ensure to respond to all reviews, positive or negative
Google Maps
Google Maps is also included in the process of creating and adding information to a Google My Business listing. The business address filled out in the Google business profile will correspond with the address in Google Maps. Ensure that your client has the correct physical address in their profile.
According to Larry Kim, a blogger for WordStream "three out of every four people who search for something nearby using their smartphone end up visiting a store within a day, and 28 percent of those searches result in a purchase" (Source: WordStream).
Other maps such as Bing Places for Business and Apple Maps are additional platforms that should be updated with the same location information as Google.
Local pack
What used to consist of seven local listings is now called the '3-pack'. According to Kate Maugeri, blogger for Sagapixel, this local pack shows up in 93% of local searches. In the below example the top result for 'brunch restaurants san francisco' is a paid spot, but the local pack still displays three local brunch restaurants.
The most important factor in ranking in the local pack is to optimize your client's Google business profile. Jannat Bensaleh, product marketing intern at Vendasta lists Google My Business, local citations, reviews, and the business website as the top four sources of organic ranking power within the local pack.
Local citations
In addition to Google My Business, get your clients listed in a number of other directories and on other search engine listings. The more places that Google finds a business listed, the more relevance and authority that business will have with Google.
A local citation or directory just means that a business's name, address, and phone number (NAP data) appear in a local search. Like GMB, Bing Places is also a citation. Directory sites like Yellow Pages and Yelp also play into the local citation landscape.
It's extremely important in local search to claim and own all relevant citations. A business that doesn't have local citations will be unable to rank in a local search. If listings exist but the business doesn't own them they can easily be manipulated with incorrect information by an outside source.
Google My Business Reviews
One last step in optimizing a Google business profile is to request reviews. Most businesses will have an email list that can be used for this purpose. If not they will have to start collecting customer information. It is important to note that reviews on Google My Business are all publicly available and cannot be removed by the listing owner.
The best way to manage reviews on listing sites is to answer all whether they are positive or negative. Negative reviews can easily be taken offline with a quick apologetic reply that includes contact information for the business owner. Google sees timely review responses as engagement and will favor a business that is active online over a business that leaves reviews without a response.